Northwest Airlines McDonnell Douglas DC-10-40 N162US (c/n 46771)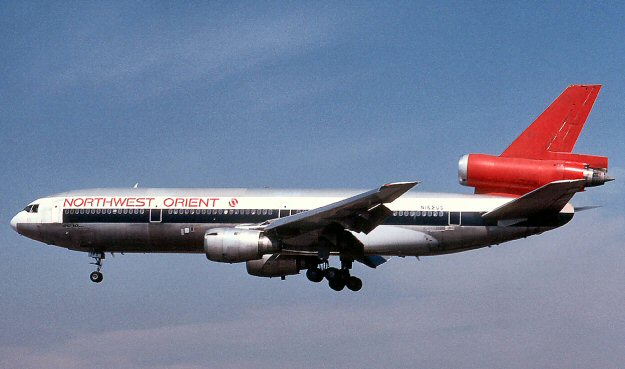 In 1972 Northwest purchased a fleet of Douglas DC-10s. I'm not sure why. Maybe they wanted
something with a little less range than the 747 for shorter stages and with 3 engines it clearly could
operate more economically than a four podder. They were used on many of the same routes that
the 747s had been in the 1970s, namely from points such as Taipei to Toyko, Seattle, Los Angeles
and on down to San Diego, where this shot of N162US was captured by Frank C. Duarte in Nov-
ember of 1982. NWA originally ordered series 40s but later picked up a number of used series 30s
primarily from the by now defunct Swissair and also from Korean Airlines. They are still in operation.