Northwest Airlines Douglas DC-6B N572 (c/n 45197)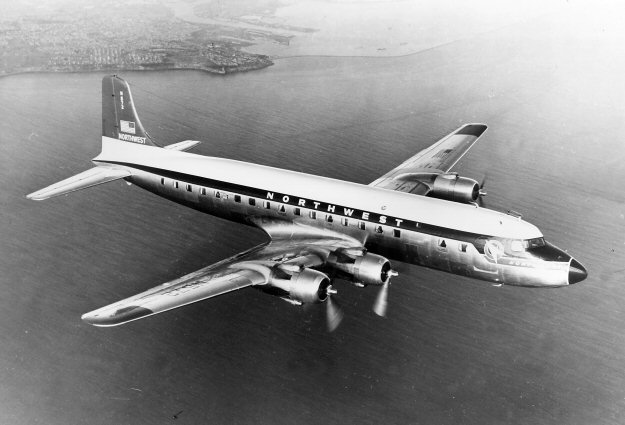 Until the delivery of its turboprop and pure jet aircraft, NWA used the DC-6B and DC-7C
as their front line equipment. N572 was delivered in January of 1957. However, because
these superb piston engined aircraft were soon eclipsed by kerosene powered types, their life
with the big airlines was cut short. In this case, N572 was sold in 1964 to the Scandinavian
IT charter company Sterling Airways as OY-BAT.