Northwest Airlines Douglas DC-8-32 N804US (c/n 45605)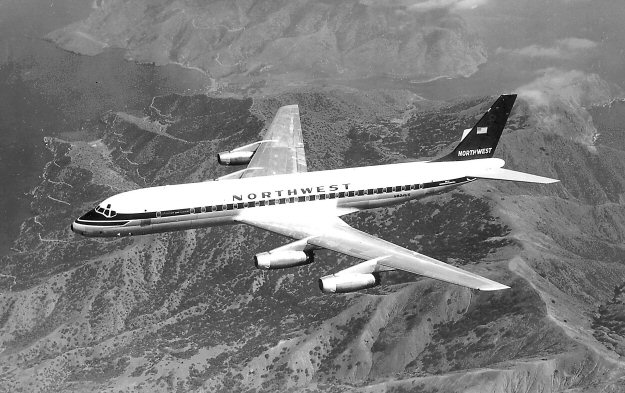 Northwest's first pure jets were five DC-8s, delivered in 1960. With these, jet service to
Asia was commenced on 8 July 1960. With the advent of these new aircraft, the livery
was changed to somewhat resemble that of the mid-1940s, although the red tail was retained.
Clearly the airline was not enamoured of this type (the economics were not what they had
hoped they would be) and a follow-on order for five series 51s was not taken up, the airline
opting for the Boeing 707 and 720 models instead. When these were delivered the DC-8s
were sold to National Airlines.