Northwest Airlines Douglas DC-7C N284 (c/n 45203)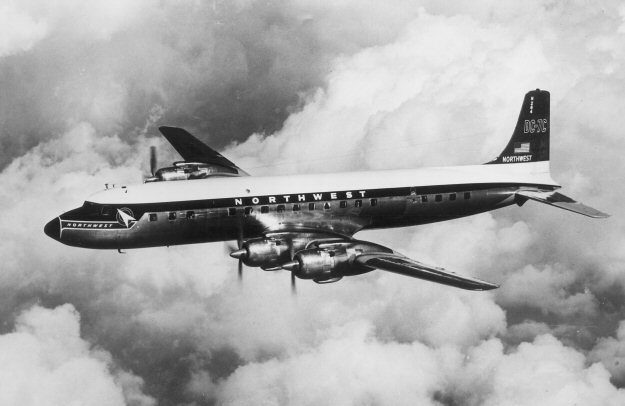 The DC-7C (dubbed "Seven Seas" for obvious reasons) was the ultimate in the range of Douglas
Commercial transports. Mighty it may have been, but it was also mighty uncomfortable to travel
in, considering that it was intended, indeed, to traverse the seven seas. i.e. the 7C was only used
on stage lengths measured in thousands, rather than hundreds of miles, and the Polar Route trip
from New York to Tokyo in one can only be described as a noisy ordeal. Rapidly eclipsed by the
Lockheed Electra, they were only in service for less than a decade, and some of the fleet of fifteen
of them for considerably less than that. N284 was delivered in 1957 and converted to all freighter
configuration in 1961.