Northwest Airlines Douglas DC-6A N34957 (c/n 44073)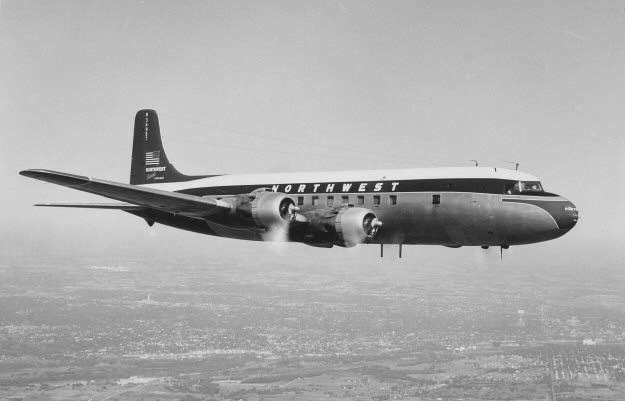 In the late 1940s and early 1950s NWA began going into the air freight business in a big way.
Clearly the passenger aircraft did not have the capacity for sharing large loads of cargo and
hence initially several DC-4s were converted to all freight configuration. However, in 1953 a
fleet of purpose-built freighter aircraft in the form of the DC-6A was leased from all freight
carrier Flying Tiger Lines. N34957 was one of them.