Northwest Airlines Douglas DC-4 N95411 (c/n 18375)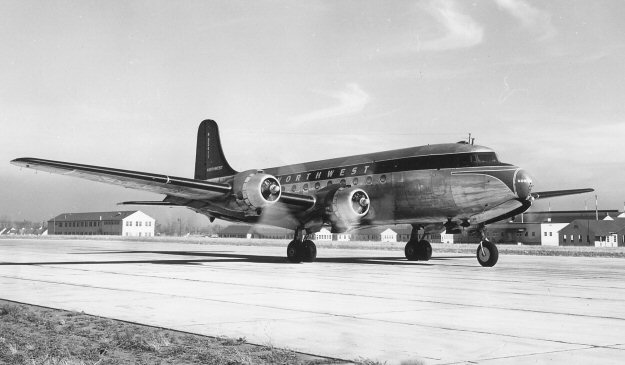 In 1948 Northwest changed its livery to reflect the "red tail" look, a trademark which has remained,
with variations, until the present day. The image above of N95411 was taken at Wold Chamberlin
Field, Minneapolis in 1949, prior to white top treatment. This aircraft was built as a USAAF
C-54B-15-DO in 1944 with serial number 43-17175. It went to Northwest in December of 1945,
but had originally been allocated the registration N34538. After a varied career (NWA sold it in
1961) it wound up stored in the desert at Chandler, Arizona, as N301JT. Its last owner was Pacific
Air Express. Like most C-54s, it ended its active days as a freighter.