Northwest Airlines Boeing 747-451 N671US (c/n 26477)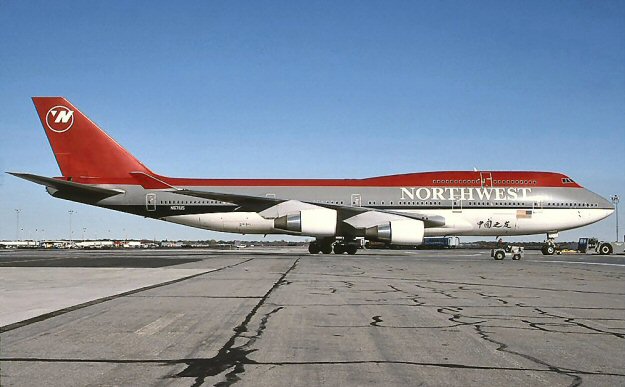 The first serious enlargement of the basic Boeing 747 design was with the series 300, dubbed
initially "SUD" (stretched upped deck). This huge machine was capable of transporting 630
passengers . This model gave rise to the more popular and numerous series 400, which differs
from the earlier -300 in that it has wing-tip "winglets", a completely EFIS flight deck and grosses
at an AUW of 870,000 lbs. Seen (above) at New York's JFK in 2001 in this nice shot by
Michael F. McLaughlin is one of NWA's 16 or so series -400s, N671US. This aircraft carries
the legend "City of Detroit" on the port side, and "Friends of China" in Cangjie script on the
starboard.