Northwest Airlines Boeing 747-151 N601US (c/n 19778)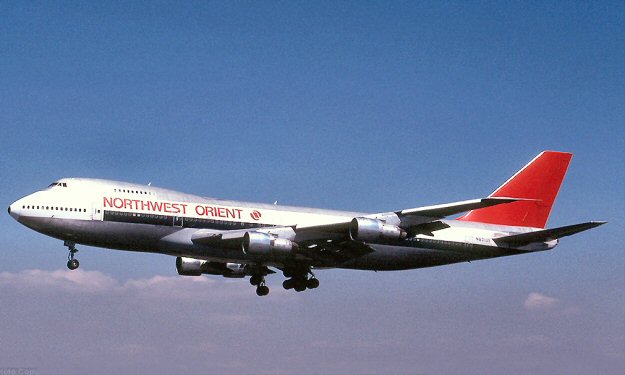 When the mighty Boeing 747 was introduced in the late 1960s, Northwest were quick to place
orders for them. This, their first aircraft, was delivered in 1970 and is seen in this typical pose by
Frank C. Duarte Jr. on short finals into LAX in 1977. All ten of these short bodied 747s were
were used both domestically and internationally in the 1970s. By this time NWA had services to
Europe as well as the Far East. The use of the word "Orient" in the title was not cause enough to
change the corporate name, which still remained "Northwest Airlines, Inc".