Northwest Airlines Boeing 720-051B N721US (c/n 18351)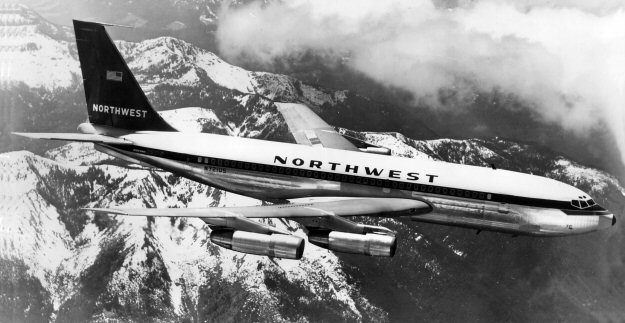 Following disposal of the short-lived DC-8 operation, Northwest purchased a fleet of Boeing 720s
and later the long range version of the 707. N721US was delivered in May of 1961. They were
used on the domestic routes from New York to Chicago, Minneapolis and Seattle, and Minneapolis
to Miami. It was sold ten years later, going to the Government of the Republic of China (Taiwan) as
an executive transport with its c/n (18351) as its serial number (a common practice in Taiwan).