Northwest Airlines Boeing 707-351B N351US (c/n 18584)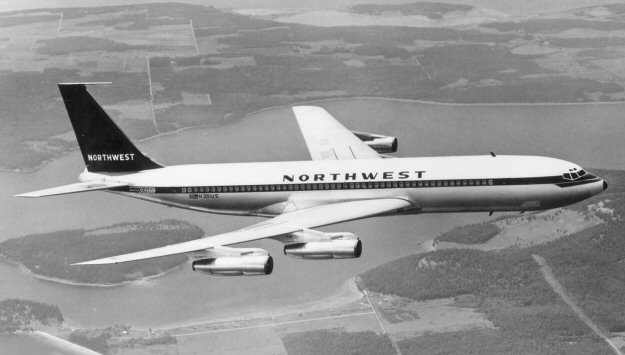 The series 300 Boeing 707 was the long range, so-called Intercontinental version. Northwest began
puitting them into service in 1963. Deliveries were spread over five years, a total of 36 being finally
absorbed in the fleet. They were used on Northwest's growing overseas route structure. By the end
of the 1960s decade, NWA was serving both Los Angeles and San Franscisco, while in the Pacific,
Hong Kong and Taipei were added to their map. This particular machine (NWA's first) was sold to
Cathay Pacific Airlines in 1971 becoming VR-HGH.