Northwest Airlines Airbus A319-114 N367NB (c/n 2028)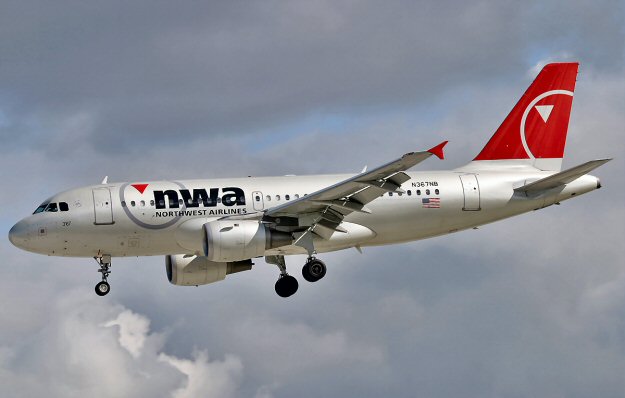 Well, it turned out that the Airbus A320 was still too big for many routes and so Airbus Industrie
shortenend it (normally they stretch 'em, but this time they shrunk it) by taking out 63 ins forward
and 84 ins aft of the wing. This left them with a 124 passenger aircraft which was just the ticket
for many of NWA's shorter haul routes. This excellent shot of a typical NWA A319 was taken
by Manas Barooah just before the final flare at San Jose's Norman Y. Mineta International in
February 2006 (only a few days before this entry was posted). Some 74 of these mid-sized
airliners have either been delivered or are on order for the airline, although that number may have
been cut back due to recent (2006) financial difficulties. The new simplified livery scheme was
adopted in 2003, although the red tail has been preserved.