Northern Consolidated Airlines Cessna T-50 N68130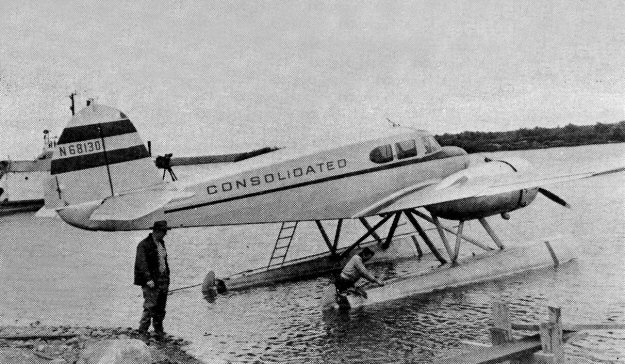 Northern Consolidated operated eight Cessna T-50s (probably all ex UC-78s) on floats, ski
and wheels. This illustration is from the Gordon Williams collection. The floats of this aircraft
look almost "home made", although I am assured that they were, indeed, Edo 61-5870s. The
image below shows another T-50 following a mishap at Ruby on the Yukon River. Finally, at
the foot of the page is another T-50 on floats, this one taken in the mid 1950s when fuselage
registrations were in vogue. An example of a NCA Cessna T-50 (N30023) has been preserved
at the Alaska Aviation Heritage Museum.