Northern Consolidated Airlines Shorts SC.7 Skyvan 2 N4906 (c/n SH.1837)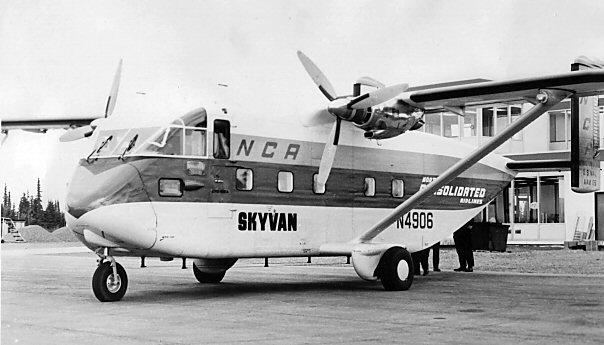 Two of the three box-like Skyvans had been delivered to NCA before that airline merged with
Wien Alaska Airlines in March of 1968. This was the first one. These early series 2 models were
powered by two 520 hp Astazou II turboprops. The later models had Garratt TPE-331-201s.
I am not sure if this one was retroactively fitted or not. It passed to the asset register of Wien
Consolidated and flew with them for a number of years after the merger This photograph is from
the archives of the Museum of Alaska Transportation and Industry (via Lars Opland).