Northern Air Transport Ford 5-AT-C NC8419 (c/n 58)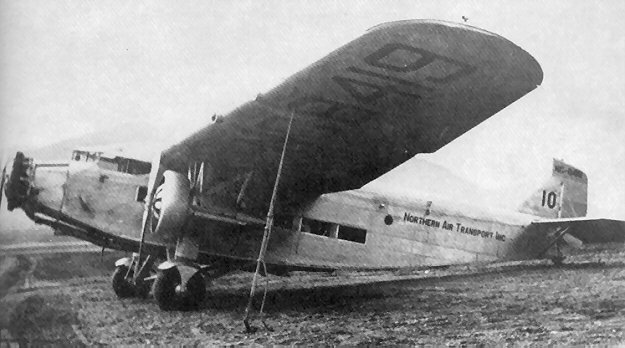 Records indicate that Noel & Eielson Wien founded Northern Air Transport in 1929. However,
they had previously operated as Wien Airways. Clearly by the time this Ford Trimotor was ac-
quired, the line was operating as Northern A/T. This ex-Northwest Airways machine had been
purchased from Star Airlines. The ropey old image above came from a scan from the book
"A

laska Bush Pilots in the Float Country

" by Satterfield, Archie, & Lloyd Jarman. (Superior
Publishing. 1969).