Northeast Airlines Douglas DC-3 N19428 (c/n 11648)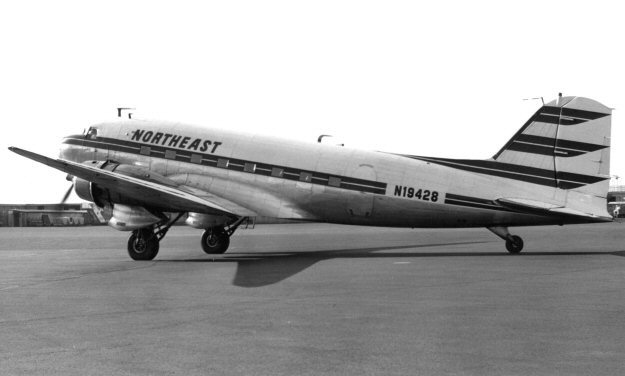 This NEA DC-3 not only exhibits a revised livery (the winged Pilgrim emblem has gone) but
.also reveals an attempt made in the late 1950s to update it. C-117 type landing gear doors
have been fitted to reduce drag. The registration has been re-located from the almost im-
possible to read red on navy blue on the fin to the mandatory larger numbers on the fuselage.
N19428 was an ex C-53D-DO with serial number 42-68721 which went to United Airlines
after WW II.. NEA purchased it in 1953 and kept it until 1967. Never a large airline, North-
east owned a total of just over 20 DC-3s at one time or another.