Northeast Airlines Douglas DC-6B N6586C (c/n 45222)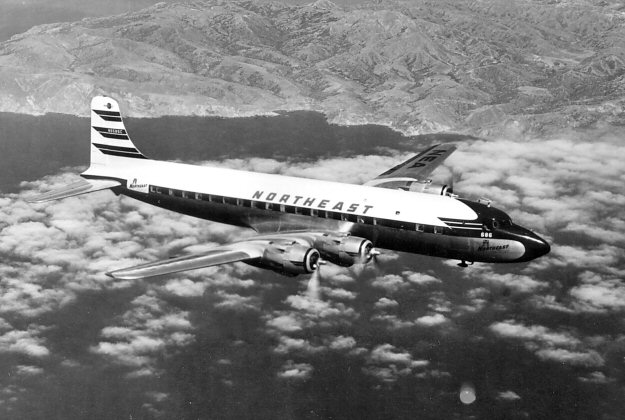 In September of 1956 the CAB authorized Northeast Airlines to serve the Florida route. This
was in direct competition with National Airlines (using DC-7Bs) and Eastern (with Lockheed
L-1049C Connies). Northeast immediately ordered a fleet of DC-6Bs with which to service
the new route. Unfortunately, it turned out in the long run, that there was insufficient traffic left
over from the other "Big Two" on this route, despite a sizeable annual growth rate in this market.
But it was good while it lasted and the long distance routes (Boston - Miami and New York -
Miami) did tend to lower the airline's overall average costs per seat-mile. The above shot,
although gleaned from Northeast Airlines is clearly a manufacturer's photograph taken over
Portugese Bend, Southern California, whilst the aircraft was on a shake-down flight.