Northeast Airlines Boeing 727-022 N1632 (c/n 18858)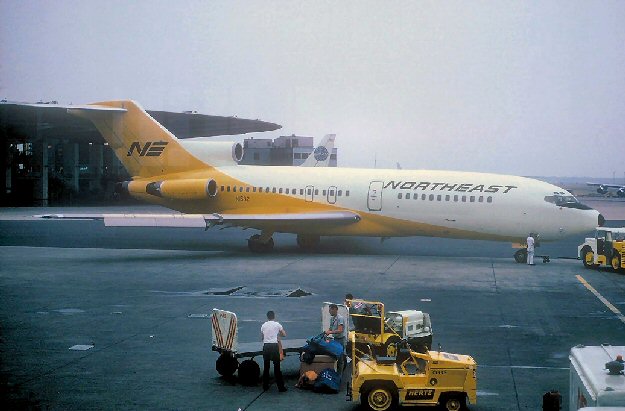 Rare shot of a -100 series yellowbird B727 at JFK Airport in 1966 taken by John Heggblom.
NEA had eight "short" 727s, the first two of which were slated for United Arlines but diverted
on the production line to Northeast. N1632 was one of them and should have been N7051U.
Theoretically, I suppose, this should be designated a Boeing 727-095 but it was actually built as
a -022. It passed to Delta on1 August 1972 when that carrier took over Northeast. It wound
up with Piedmont and then Air 1.