New York Airways Sikorsky S-55 N417A (55-433)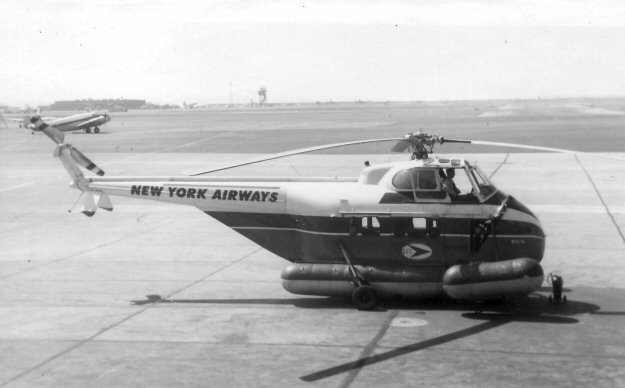 New York Airways started service on 15 October 1952 using a small fleet of Sikorsky S-55s
The first helicopter passengers in the U.S. were, in fact, carried by the machine seen above in
this image from the collection of the late Peter R. Keating at Idlewild in the mid-1950s. NYA's
route connected the three main airports of Idlewild (now JFK), La Guardia and Newark. Since
much of this service was over water, the chopper used flotation gear. I found the poor old thing
languishing rather forlornly as N111VA at Tomorrow's Aeronautical Museum at Compton Muni-
cipal Airport in Southern California in August 2007. Incidentally, the epithet "museum": could
only be used in the loosest possible context to describe the motley collection of artifacts I found
there at that time.. I was, as they say, "underwhelmed". In May 2012 I have been informed by
Phil Zizza that N111VA has recently been acquired by Kermit Weeks to add to his collection at
Fantasy of Flight. Kermit hopes to fully restore it and have it flying again. (It would be nice if it
could be completed and liveried as N417A again).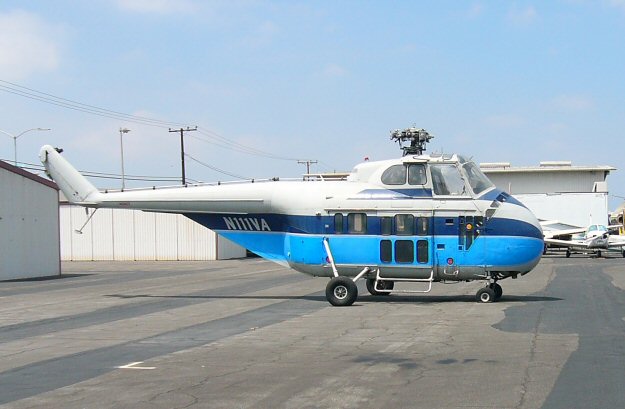 r.