National Parks Airways Stearman C-3MB C6486 (c/n 172)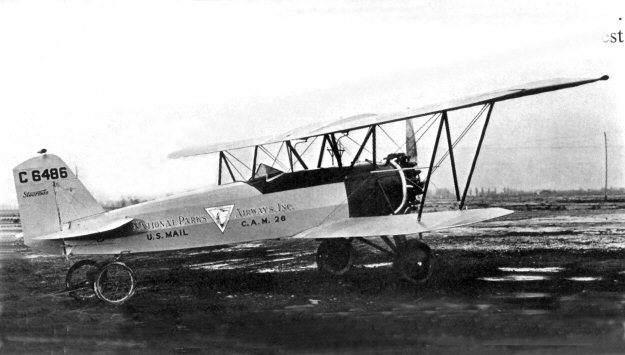 National Parks Airways Inc. was a small company founded by Alfred Frank in December of
1927 and operating out of Salt Lake City. It was awarded CAM 26 from Salt Lake City to
Great Falls, Montana, with stops in Pocatello, Idaho Falls, Butte and Helena. The Stearman
above, seen in this image from a Western Air Lines publication, had been built as a model
C-3B and upgraded to C-3MB status. C6486 was one of two Stearman's owned by NPA
at the time. The bicycle wheeled trolley facilitated ground handling.