National Parks Airways Boeing 80 N7138? (c/n 1033)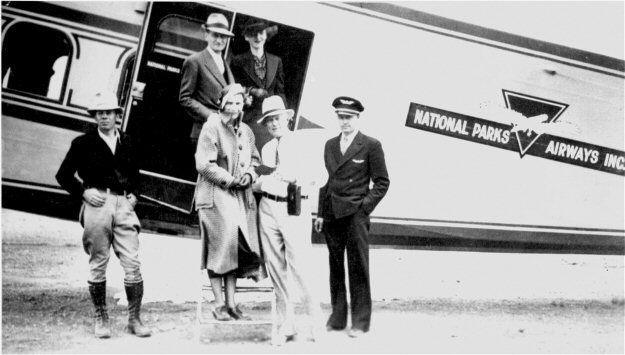 None of the references I have indicate that NPA ever operated a Boeing 80 (or 80-A) and yet
here is clear evidence from the Jerry Ellinghouse collection (via Craig Neumayer) that they did!
Craig also dug up a newspaper clipping dated 6 July 1937 indicatiing that this aircraft was used
to resume regular aerial scenic tours over Yellowstone National Park originating and terminating
at West Yellowstone Airport. I believe that WAE had N7138 on its books well into the 1930s
and hence I am guessing that it was this machine was either leased or sold to NPA at that time.
Frankly, I doubt whether they are many folks alive today (2011) who can thow much light on this
story. The aircraft appears to be a Pratt & Whitney Wasp powered Model 80 rather than a 80-A
(see photos below).