National Parks Airways Boeing 40-C NC841M (c/n 1167)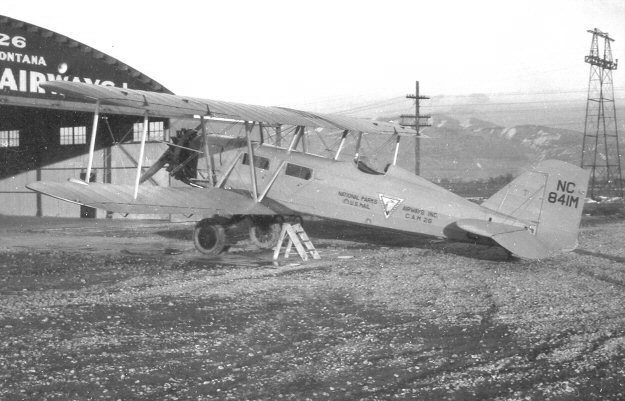 The Boeing 40-C was the forerunner of the highly successful Model 40-B4. Ten were built, nine
going to Pacific Air Transport and one, NC841M, was sold new in 1929 to National Parks Air-
ways. My notes indicate that for a portion of its life it operated on skis. The above rare shot of it
comes from the Marriott Library collection at the University of Utah. All the 40-Cs includng this
one were eventually converted to 40-B4 by retroactively installing the more powerful Pratt & Whit-
ney Hornet engine in place of the original P&W Wasp. It was the only Boeing 40 operated by
NPA and was sold in January 1935 to Scenic Airways.