National Airlines Lockheed L1049H Super Constellation N7131C (c/n 4828)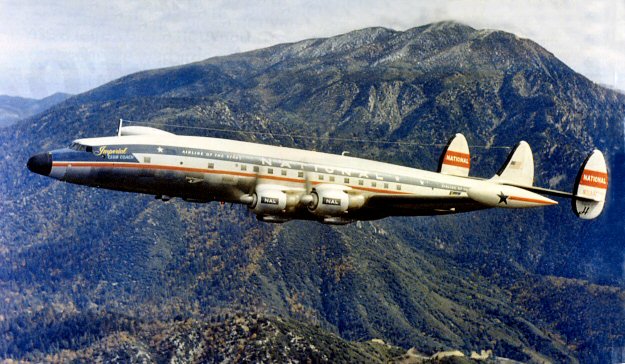 In the fall of 1957 National put four Super Constellations into service on their New York to
Havana route. They were later used on "Club Coach" services. They augmented the DC-6Bs
and DC-7s already in service. The Super Connies were used until 1963 and then withdrawn
and put into storage in Miami. N7131C was later sold to Nordair as CF-NAJ. It came to
grief flying for Canairelief whilst landing at Uli Airstrip during the Biafran Airlift in 1969.