National Airlines Boeing 747-135 N77773 (c/n 19919)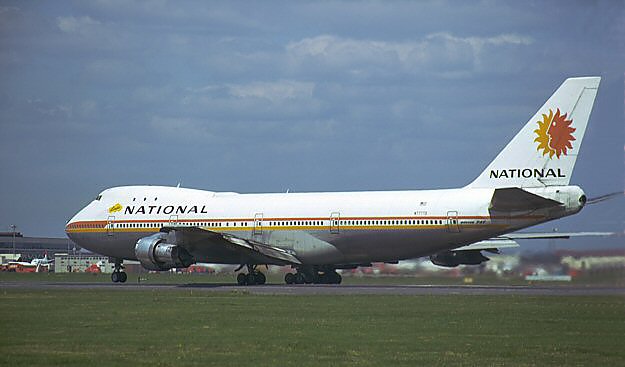 This evocative shot by Ray Petit taken at Heathrow in May of 1974 displays this huge machine to
advantage as it rumbled towards the active on its return journey to Miami, filled no doubt, with UK
visitors to Disneyworld. National only acquired two 747s (N77772 was the other one) and they
were added to the fleet when the London service was commenced in 1970. Both 747s were sold
to Northwest in 1976, this one becoming N621US.