National Airlines Lockheed 18-50 Lodestar N15554 (c/n 2206)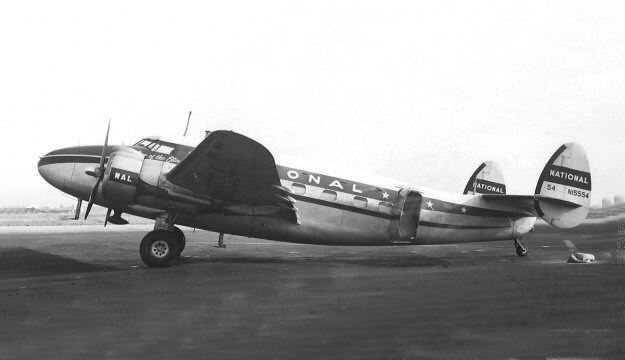 When National changed its livery from

"Route of the Buccaneers"

to

"The Arline of the Stars"


in the early 1950s it still had some Lodestars in the fleet and these were repainted into the same
livery as the DC-4s, DC-6Bs and Convairs. In fact, N15554 was a late comer into NAL's
Lodestar fleet, being an ex USAAF C-60A-1-LO, (42-55845) and was one of several ex-
military C-60s acquired in 1945/46 to augment the fleet of new aircraft which had originally
been delivered in 1940. When the Convairs took over National's short haul routes, N15554
was sold in the Argentine, becoming LV-PMI, later LV-GHE.