National Air Transport Douglas M-3 (N)C1000 (c/n 645)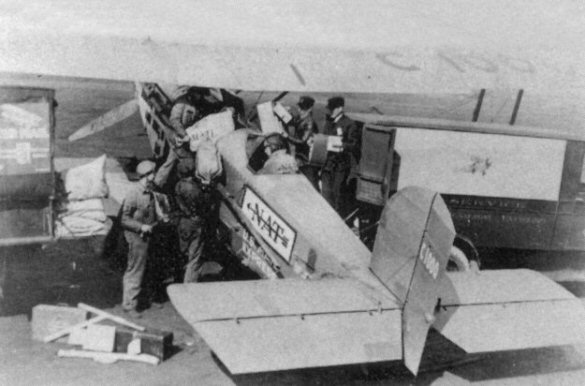 This image is so poor I was tempted not to include it, but it does illustrate the fact that NAT
used machines other than Curtiss Mailplanes from time to time. It shows an M-3 being loaded
with mail. (Looks like a very unorganized operation unless this shot was "staged"). This M-3
was later converted to the popular M-4 status.