National Airlines Douglas DC-6 N90896 (c/n 43151)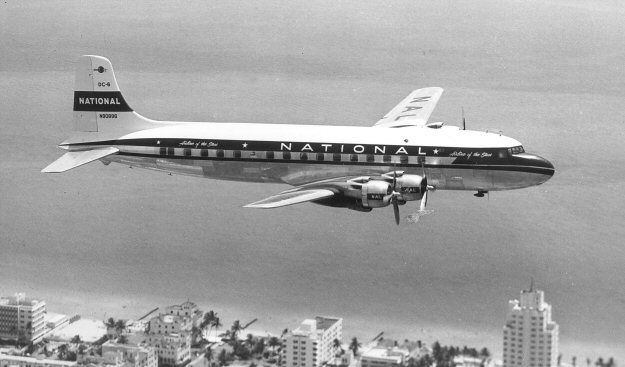 A National Airlines DC-6 over West Palm Beach, circa 1953. This photograph is from
National Airlines. In the early 1950s national changed its livery and operating slogan from


'The Route of the Buccaneers'

to

'The Airline of the Stars'

N90896 was delivered new
in 1950 and sold to Mackey Airlines, another Florida company, in 1963. Mackey was
eventually purchased by Eastern Airlines.