Lockheed 18-50 Lodestar NC25688 (c/n 2040)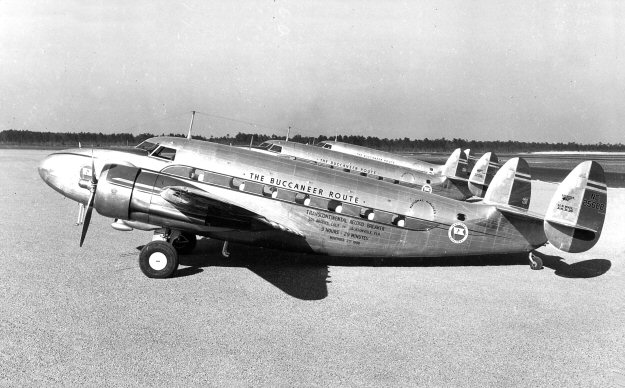 National Airlines was the only major carrier in the United States never to operate the venerable
DC-3. They opted, instead, for the slightly faster Lockheed Lodestar. Here's a great shot (from
National Airlines) of the 'Transcontinental Record Breaker'. This aircraft was delivered from the
Lockheed plant in Burbank, California to it base in Jacksonville, Florida on 2 November 1940 in
the time of 9 hours 29 minutes, which was exceedingly good for that era. National used its Lodestars
mainly on its intra-Florida routes, but also as far north as Philadelphia before the arrival of its DC-4s. .