Mohawk Airlines Convair 240-14 N 6632C (c/n 127)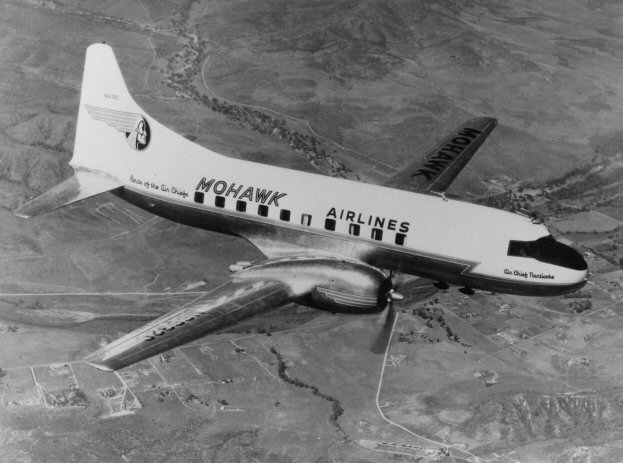 In 1955, in response to Allegheny Airlines' purchase of Martin 2-0-2s, Mohawk acquired a
fleet of Convair 240s from Civil Air Transport, the Nationalist Chinese airline on Taiwan.
Actually, these machines had been delivered in 1949 to Central Air Transport Corporation
in mainland China, but had to relocate hurriedly to Hong Kong when the Communists took
over shortly thereafter. Its original registration was XT-604. When Mohawk operated it
they named it 'Air Chief Nanticoke' (where

did

they get those names?) and eventually re-
registered it as N1015C It finally wound up with the U.S. Department of the Interior as
N1015G and was damaged beyond repair after a belly landing at Buhl, Idaho in May of 1971.