Mohawk Airlines Convair 340-48 N4406 (c/n 114)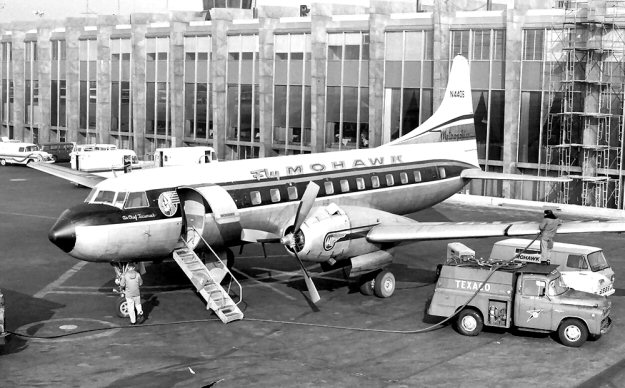 In 1964 Mohawk purchased three ex-KLM Convair 340s from broker Air Transport Leasing
Corp to augment their fleet of Convair 440s. N4406 was ex PH-TGF/CGF which KLM had
sold the prior year. Photos of them are rare and I am indebted to John Heggblom for the above
image taken at John F. Kennedy International in December 1965. This aircraft later went to
Lake Central Airlines and was converted to a CV-580.