Mirow Air Service Bach T11P Air Yacht NC219H (c/n 10)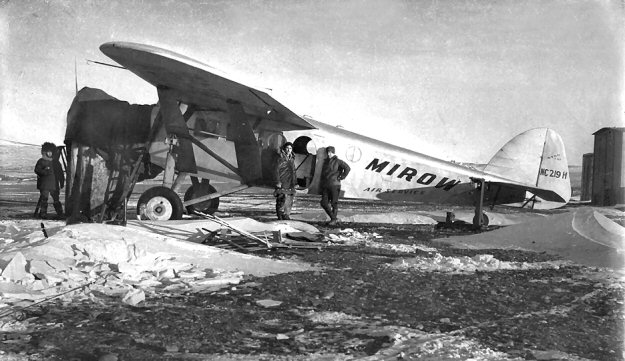 This aircraft is a real oddity. It was built as a Bach 3CT6 Air Yacht with three engines and converted
to a single engine machine when Mirow operated it. This became known as the model T11P. Even
the original 3CT6 was odd in that it had a 525 hp Pratt & Whitney Hornet in the nose and two 130 hp
Comet engines mounted on the (sesquiplane like) wing struts. When these latter were removed I am
not sure if the original Hornet was replaced with something of more power or not. The lower shot,
although cropped does show this engine modification more clearly. One wonders how they ever got
parts for the danged thing. I guess most bush pilots/mechanics were pretty resourceful and probably
made their own!