Mid-Continent Airlines Lockheed 10A Electra NC17375 (c/n 1096)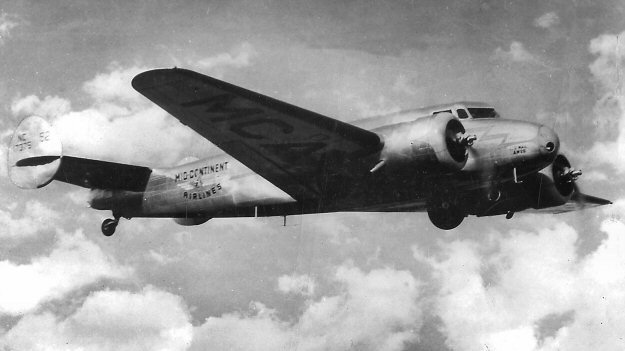 Mid-Continent Airlines was incorporated in August 1938 following a change of name from
Hanford Airlines, to whom the Electra above had originally been delivered. MCA was
absorbed by Braniff Airways in August of 1952. This Electra was sold in 1949 to Essair,
a forerunner of Pioneer Airlines, a Texas intra-state carrier. It later went on to serve with
Wisconsin Central Airlines.