Mid-Continent Airlines Convair 240-2 N90663 (c/n 55)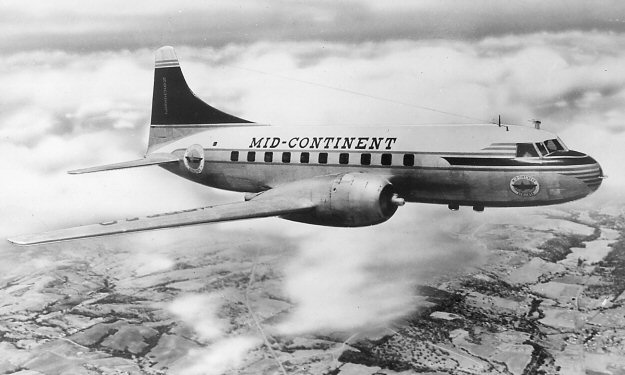 Early in 1950 Mid-Continent purchased a fleet of four Convair 240s from Pan American. This
would be the last aircraft acquisition by the company since it was taken over by Braniff in 1952.
This aircraft was actually operated for a short while by Braniff after the take-over but was sold
in 1953 to LAI in Italy as I-LIFT. It passed to Air Jordan in 1956 becoming JY-ACB. On
22 Jan 1959 it was on a scheduled flight from Jerusalem to Amman when the aircraft struck high
ground (the pilot was attempting to fly under the cloud level) some 4.5 km northwest of Wadi-es
-Sir in Jordan. 10 of the 15 passangers and crew aboard were killed.