Maddux Air Lines Ford 4-AT-B (NC)4532 (c/n 16)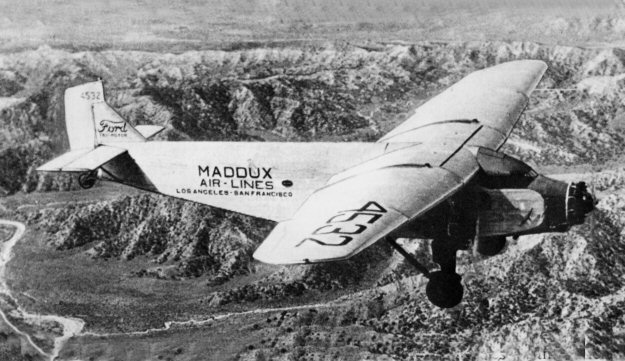 Maddux Air Lines was formed in 1927 by Jack L. Maddux, a Los Angeles area automobile dealer.
He became very interested in the Ford tri-Motor, eventually purchased a large (for then) fleet of them
and began servcice from Los Angeles to both San Diego and San Fransciso. This was in direct comp-
etition to Western Air Express. By 1929 he had introduced service to Phoenix. In order to lock up
this market, TAT made Maddux an offfer he couldn't refuse and on 16 November 1929 control of
Maddux Air Lines passed to Transcontinental Air Transport. It then ran under the operating name of
TAT-Maddux until TAT merged with WAE in July of 1930. The image above is oft-published, and
was the one which adorned Maddux's timetable in 1929.