Midway Airlines Cessna 195A N9325A (c/n 7404)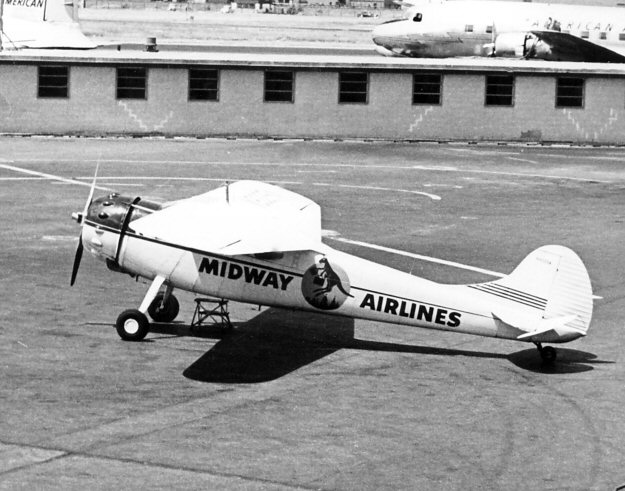 There have been several airlines with this name. However, so far as I know, this was the first
one. Midway was a commuter airline based at Chicago's Midway Airport in 1950 (before O'Hare
was opened) with small fleet of four Cessna 195s, and offered flights to various locales in the
Greater Chicago area (Meigs Field, et al). This shot shows the aircraft on the other side of the
American Airlines walkway. Midway ceased operations in 1953.