Lake Central Airlines Curtiss C-46 N1802N (c/n 22475)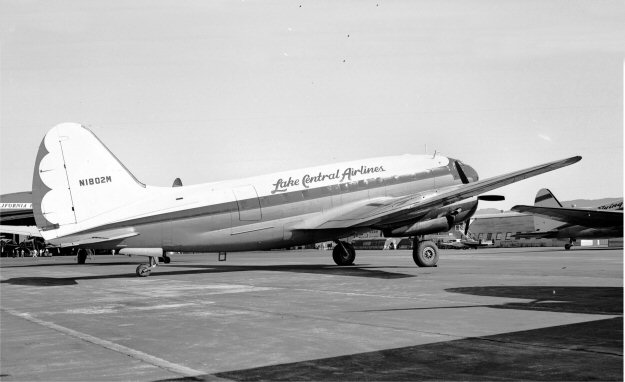 In December 1951 Lake Central leased this sole C-46 for a period of two years or so. The rare
photo above was taken by Bill Larkins at Oakland in April 1952. The C-46 was used for military
charters. At about that time a fourth DC-3 was also acquired by the fledgling airline for charter
work, although, unlike the C-46, it was soon used on regular scheduled services.. N1802M was
returned to the US Air Force in May of 1954 but was soon leased again, this time to Resort Air-
lines in July of that year. It had a long and convoluted history after that (including a stint in Canada
as CF-HTJ) and finally wound up with Southern Air Transport in 1982, by then registered as
N7560U.