Lake Central Airlines Nord 262 N26201 (c/n 9)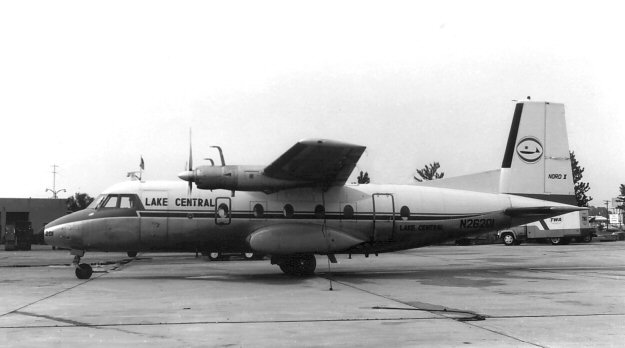 In 1964 Lake Central purchased eight French Nord 262s, a small Tubomeca Astazou turbo-
prop powered short haul aircraft designed specifically for commuter services. N26201 was the
first of them and is seen here at Pittsburgh in 1965. They were emblazoned with LCA's
version of the "smily face" on the fin. After a less than successful career with LCA these aircraft
passed to Allegheny Commuter in 1968 with the merger of the two airlines. They were
eventually painted in a rather hideous looking overall purple paint job with a gold cheat line.