Inland Air Lines Boeing 247-D NC13360 (c/n 1951)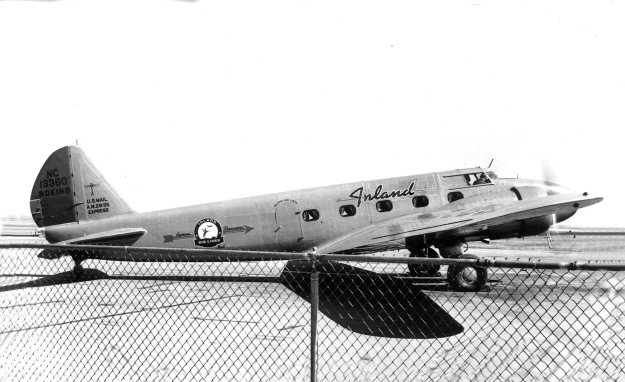 This rare shot comes from the Leo J. Kohn collection. Inland Air Lines was the former Wyoming
Air Service which changed its name to Inland in April of 1938. NC13360 was built for United Air
Lines in 1934. It was, in fact, the aircraft which was displayed at "A Century of Progress" exposition
in Chicago in the summer of 1934. It passed to Wyoming Air Service in 1936. It was impressed
into the U.S. Army Air Corps in 1942 as a C-73 (42-68336) and was exported to Mexico after the
war as XA-DOM.