Imperial Airlines Shorts 360 N701A (c/n SH.3613)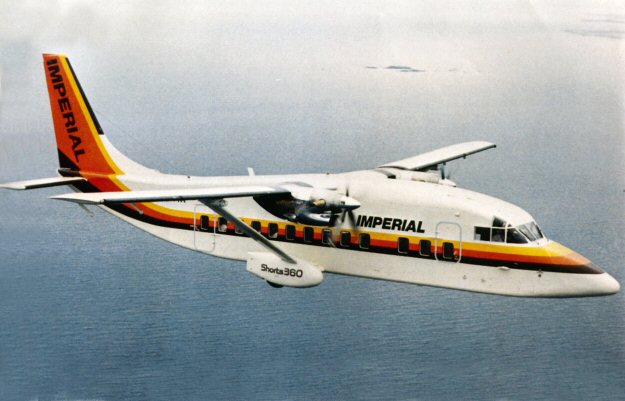 By the 1980s Imperial had developed a concentrated and frequent service along the Southern
California corridor. Their ambitious schedules, at times, allowed for departures every 30 minutes.
The Bandeirantes were augmented with three new Shorts 360s, the first of which, seen in the
manufacturer's image above, was delivered in June of 1983. The high aspect ratio wing is evident
in this shot. By 1986 the full effects of airline deregulation was affecting the carrier and increased
competition along with increased operating costs caused it to cease operations in January of that year.