Imperial Airlines Cessna 404 Titan Ambassador N88671 (c/n 404-0211)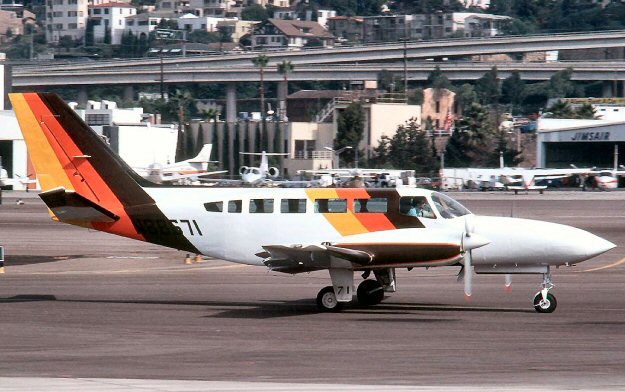 The 404 was a stretched 402C with an enlarged tail, the so-called Ambassador being the ten
passenger variant (the cargo interior version was the Titan Courier). Very few were used in
airline operation, making this shot by Frank C. Duarte, Jr., taken at San Diego in October
1982 something of a rarity. So far as I know, Imperial only had this one. Te airline name
only appeared on the port (loading) side. Was this a cost-saving measure or had the sign
writer not gotten around to it?