Imperial Airlines Beech D18S N543B (c/n A-408)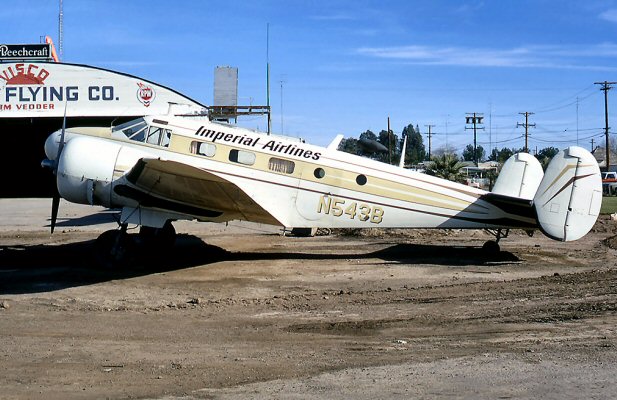 Imperial Airlines was founded in October 1964 as Visco Flying Service. When it began scheduled
services in March 1967 between San Diego and El Centro, California, it did so as Imperial Commuter
Airlines. Several Beech D18s were used, one of which is seen above in this shot by Bob Garrard
taken at Imperial County Airport at El Centro in July 1970. Although touted by Beech as a viable
feeder-liner the Model 18 was uneconomical and, in fact, very few lines used them.