Hawaiian Airlines NAMC YS-11 N1145H (c/n 2029)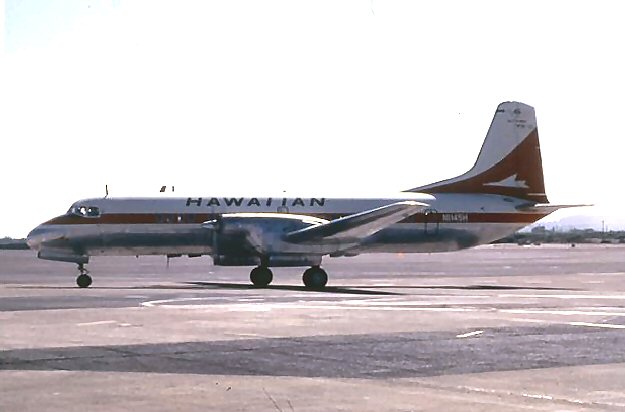 Unfortunately this shot, from the Mike Sparkman collection, was taken into the sun. I have tried
to enhance the contrast somewhat. Hawaiian only operated three YS-11s in 1966-67 and they
were used to augment their Convairs and Viscounts until the DC-9s were delivered. They were
sold back to NAMC after less than two year's use.