Hawaiian Airlines McDonnell Douglas DC-9-51 N709HA (c/n 47764)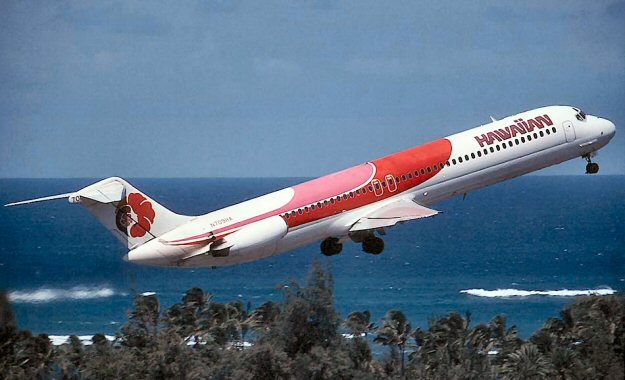 This shot says it all.....the sun, the surf, and a stretched DC-9 barreling out of Kahului Airport. This
evocative image was taken by Joe Pries - The ATR Team in February of 2001. The DC-9s have
now all been put out to pasture (many of them, including this one are languishing away in the Mohave
Desert - I guess there is no market for 25 year old relatively unsophisticated airliners).