Hawaiian Airlines McDonnell Douglas DC-9-15 N902H (c/n 45724)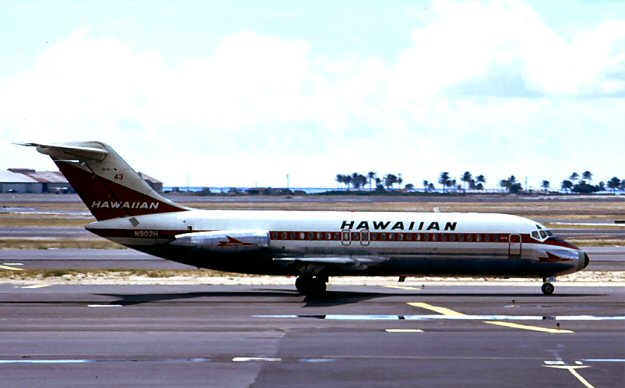 Hawaiian acquired a pair of short bodied DC-9s new from Douglas in 1966. These were augmented,
eighteen months later, with some series 30 machines. Seen here in this shot by Rolf Larsson at Honolulu
in 1971 is the second DC-9 which the airline received. They later went on to acquire four more second
hand series 10s, two of which were freighters.