Hawaiian Airlines McDonnell Douglas DC-10-10 N171AA (c/n 46906)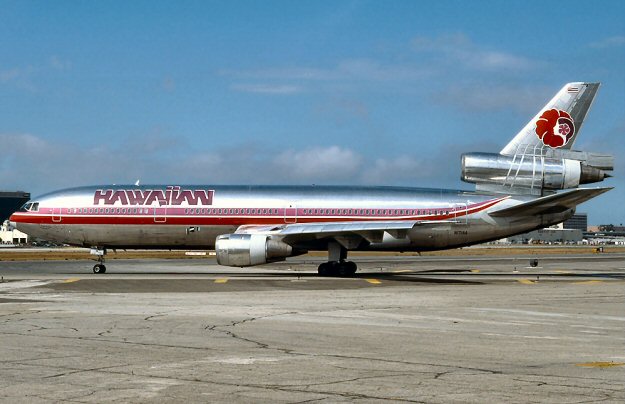 As replacements for the Lockheed L-1011 Tristars, HAL leased nine DC-10-10s from American
Airlines in 1994. Possibly because they were leased, these machines were retained in their all
aluminum cabin roof finish. It is conjectured that American would not want to ante up the cost of
removing all that white paint. In the event, of course, HAL kept them until they were replaced by
767s by which time they were too old for American to put them back into their fleet. This one was
slated to go to Fedex as a freighter, but even that deal fell through and the machine was eventually
scrapped at Mojave (September 2002). The above shot was taken by Michael F. McLaughlin at
LAX in May of 1997.