Hawaiian Airlines McDonnell Douglas MD-81 N849HA (c/n 48073)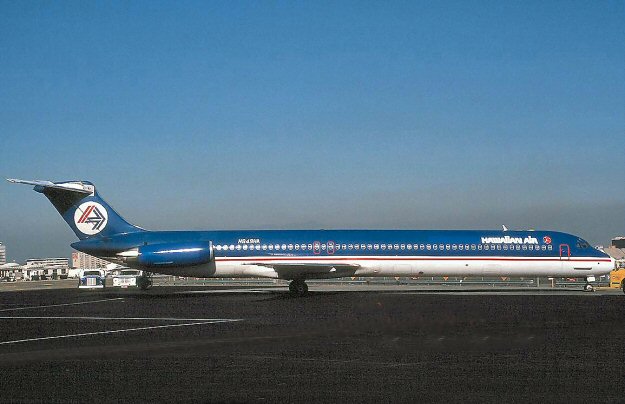 In the early 1980s Hawaiian began services to American Samoa and Tonga. For these trans-
Pacific routes a half a dozen or so MD-81 (stretched DC-9s) were acquired. They were fairly
rapidly replaced with Lockheed Tristars and several of them, including the one above, were then
leased out. N849HA was operated for a couple of years by American International Airways,
a charter outfit. It is seen above in this shot by Frank C. Duarte Jr at LAX in October of 1985
having just been returned from the lease. I will include this shot as one showing the hybrid mark-
ings ofter carried by airliners during their lifetime. A "true" liveried example is seen below in this
McDonnell Douglas Aircraft Co photograph (probably N809HA).