Hawaiian Airlines Lockheed L-188AF Electra N61AJ (c/n 1043)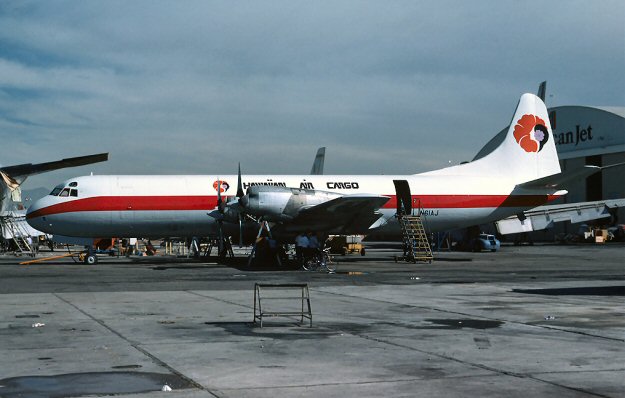 Hawaiian Airlines picked up considerable air freight business in the late 1970s and to handle this
a fleet of nine or so Lockheed Electras was acquired. Here, one of the last one to join the fleet is
seen being converted at Van Nuys, California by the American Jet Corporation. This included the
installation of large cargo doors and the blocking out the windows, thus making them updated
"windowless wonders", so to speak. This aircraft was re-registered N346HA upon arriving in the
islands. It began life as Eastern's N5527 before going to SAM Colombia as HK-6911. American
Jet purchased it from the South American line and converrted it to a freighter for HAL. The above
shot was taken by Steve Brimley in October of 1978. It flew out to the islands shortly after.