Hawaiian Airlines Douglas DC-6B N90759 (c/n 43271)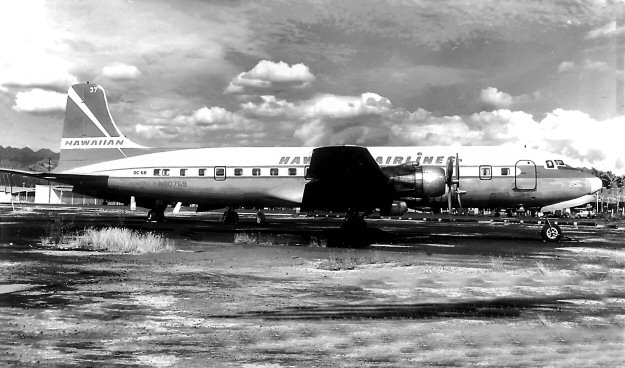 In the late 1950s to mid 1960s Hawaiian secured contracts with the Military Air Transport Service
to carry freight and pax to Midway Island and beyond. Four DC-6A/Bs were acquired or leased
for this operation. N90759 was an ex-American Airlines machine, delivered new in 1951 as
"

Flagship Arizona

". It was scrapped at Fort Lauderdale in 1972.