Hawaiian Airlines Convair 640 N5510K (c/n 76)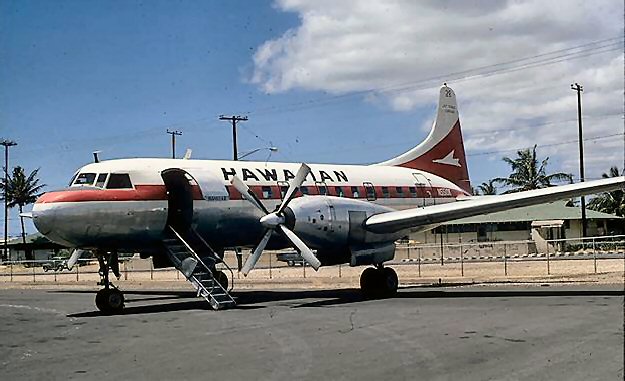 The above image is from the Mike Sparkman collection and shows is one of seven Convair
640s operated by HAL in the mid 1960s. The Convait 640 was to the 340/440 series, what
the Convair 600 was to the earlier 240. i.e. a Convair 440 fitted with Rolls Royce Dart
R.Da 10/1 engines became the 640. Five of the original nine 240s were so converted, and
a couple more were picked up later on. This is the same machine as shown in the entry for
the 340 (fleet # 28). It was sold to Zantop International Airlines in 1973 as a freighter.