Hawaiian Airlines Boeing 767-3CB(ER) N592HA (c/n 33468)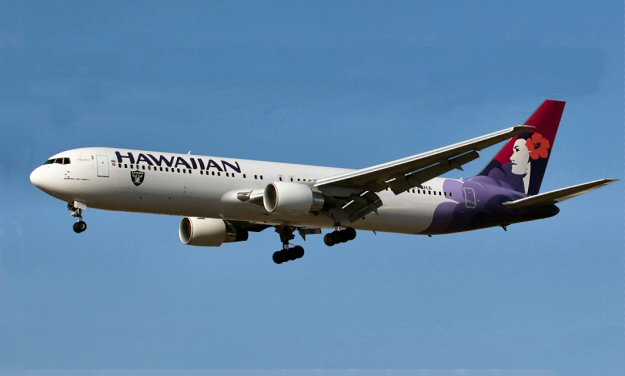 In 2002 Hawaiian Airlines began standardizing on the Boeing 767 (Extended Range) as the vehicle
of choice for its long range routes. The last DC-10 was phased out in 2003, leaving the airline with
just two types of aircraft. This, after a long history of dabbling in many different airliner species over
its long history of over 70 years. Hopefully this standardization will help cut maintenance costs in this
day and age where every penny counts in airline operation. This fine shot of a 767 on approach to
LAX was taken by Dan Brownlee in October of 2005 and exemplifies the type.