Hawaiian Airlines Boeing 717-22A N475HA (c/n 55121)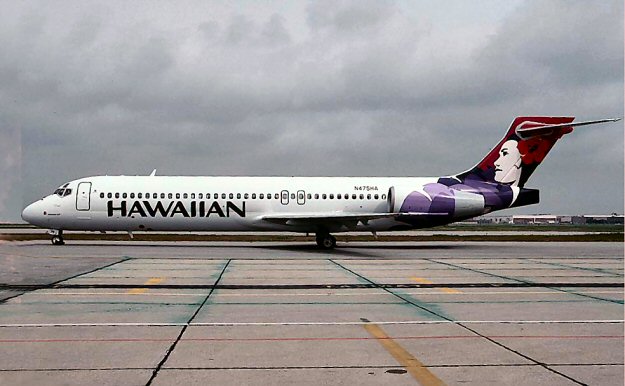 In 2001 Hawaiian undertook a complete fleet modernization program. This consisted on settling
on two types of aircraft (versus the myriad of different types they had operated in the past). The
inter-island routes would be flown by the McDonnell Douglas MD-95, (aka the Boeing 717
following the take over of MDD by Boeing), whilst for the long range mainland routes the airline
opted for the Boeing 767-300ER. The nice shot above is by Joe Pries of the ATR Team and
depicts the first of the 717s at Long Beach prior to delivery to the airline in February of 2001.
Along with the modernization program came the new livery. Why, oh why, do airlines like faces
on the fin and rudder? Do people actually get

paid

for dreaming up these schemes?